SCIENTIFIC PROGRAMME
SCIENTIFIC & CLINICAL PROGRAMME
SPEAKERS
KEYNOTE SPEAKER
Eliana Mariño

Head of Laboratory of Immunology & Diabetes (Monash University - Australia)

Plenary session: Metabolite-based dietary supplementation in human type 1 diabetes is associated with microbiota and immune modulation
PRE-CONGRESS COURSE
Dr. Nicole M. Chapman

St. Jude Children's Research Hospital, United States

Pre-congress course: Fundamentals & perspectives of immunometabolism in health & disease

Dr. Will Bailis

University of Pennsylvania, United States

Pre-congress course: Fundamentals & perspectives of immunometabolism in health & disease
INVITED SPEAKERS
SPECIAL SESSION ETHICS
Dr. Judith Nicogossian

Anthropobiologist – Faculté de médecine de la Méditerranée / CNRS (France)

Plenary session on Ethics: Data medicine and human medicine – The expected transformation of the patient care pathway

Mr. Robert Johnstone

Patient Advocate, United Kingdom

Plenary session on Ethics: Co-production of healthcare: patient as an integral part of the solution

Univ.-Prof. Dr. Dr. Christian Schubert

Medical University Innsbruck, Austria

Plenary session on Ethics: Individualized & multi-dimensional approach: the right path to a new paradigm in medicine
CONFIRMED SPEAKERS
WELCOME MESSAGE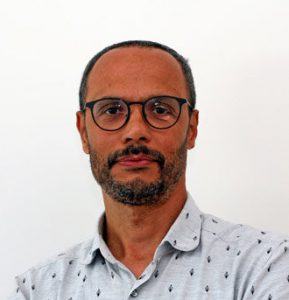 Dr. Pascal Mensah
Scientific Director of ICoMI
We are excited to announce that ICoMI2022 will be held as a virtual event
Dear Colleagues,
We are delighted to invite you to the 2nd International Congress of Micro-Immunotherapy (ICoMI) that will take place online on June 2-4, 2022.
ICoMI is an international platform for exchange between health professionals and researchers on Immunomodulation. This 2022 meeting will cover the core fields of Immunology & Metabolism, two challenging areas that are already shaping the roadmap towards precision medicine.
It is today widely known that each stage of the immune response, from antigen presentation to cell differentiation and activation, is intimately linked with cell metabolism.
Immune cells are capable of sensing every day changes in our microenvironment, from dietary metabolites to the presence of pathogens or abnormal cells, and trigger or adapt their metabolic signalling programs to their needs.

Specific immune responses and inflammation can influence metabolic systemic signalling and contribute to the development of different diseases. A clear example of it may be the link between chronic low-grade inflammation and insulin resistance paving the way to type 2 diabetes.
Every immune response thus depends on and, at the same time, shapes cellular energy management. This crosstalk between immunity and metabolism opens today new perspectives in medicine, and leads to the emerging concept of metabolic reprogramming of immune cells in diseases where chronic inflammation and/or metabolic dysfunctions are key mediators, such as diabetes, autoimmunity or cancer. Therefore, therapeutic approaches like micro-immunotherapy, nutrition and/or microbiome-based therapies may play an important role in the management of these diseases, as part of a global treatment plan.
Looking forward to being connected all together!
Warmest regards,
Dr. Pascal Mensah
Scientific Director of ICoMI
KEY TOPICS
Key topics
Immunometabolism as an approach and immunomodulation as a strategy encompass a wide range of topics. The following topics will be addressed at ICoMI2022:
1. Metabolic control of immune function
Impact of the microenvironment (nutrients, metabolites, cytokines) on immune cells
Metabolic pathways (glycolysis, OXPHOS, etc.) in different immune cell subtypes (effector T cells, NK cells, regulatory T cells, etc.)
Nutrient sensors as key cell regulators (mTOR, AMPK, etc.)
Mitochondria & bioenergetics
Genetics & epigenetics
Etc.
2. Dysmetabolism, chronic inflammation & associated diseases
Infectious disorders (EBV, SARS-CoV-2, HIV, etc.)
Obesity, diabetes
Cardiovascular diseases
Autoimmunity
Cancer
Etc.
3. Therapeutic interventions & immunometabolic reprogramming
Low dose immunotherapy (micro-immunotherapy)
Other pharmacological interventions & immunomodulatory strategies
Microbiota-based therapies & metabolites as immune regulators
Nutritional immunology
Immunometabolic effects of diet & exercise
Etc.
4. Diagnostic tools & biomarkers
Biomarkers of inflammation
Lymphocyte typing
Metabolic & oxidative stress biomarkers
Microbiome analysis
Microbial detection methods
Nutrient monitoring
Genetic & epigenetic profiling
Etc.
COMMITTEES
Committees
Meet the Committees of the 2nd International Congress of Micro-immunotherapy The Clinical and Scientific Committees of ICoMI2022 will be in charge of overseeing the scientific quality and consistency of the conferences being held during ICoMI and will help build the Congress programme. ICoMI2022 Committees consist of 9 individuals: 4 members are part of the Clinical Committee, 4 members are part of the Scientific Committee, together with the Scientific and Medical Director as chair. Discover their path and areas of expertise!
Scientific and Medical Director
IMMUNOMETABOLISM
What does Immunometabolism mean?
The interplay between immunological and metabolic processes
On the cell level:
The immune cell metabolism is not only influenced by the microenvironment (antigenic stimuli, cytokines, nutrients and metabolites, etc.), but also by the activation and differentiation status of the cell itself.

Conversely, metabolism is a key determinant of immune cell function.
On the systemic level:
The immune status and inflammation can have an impact on metabolic system and viceversa.
Thus, health depends on immune and metabolic balance, whereas immunometabolic dysregulation has been associated with different diseases like diabetes, cancer or cardiovascular diseases, among others.

Micro-immunotherapy, at the cutting-edge of immunity & metabolism
The emerging field of immunometabolism opens new perspectives in the prevention and treatment of chronic diseases.
It is becoming increasingly clear that, by combining immunologic and metabolic approaches, a more efficient and precise management of these diseases may be achieved.
Micro-immunotherapy, i.e. low-dose immunotherapy, is a treatment that uses cytokines to regulate immune function and cellular metabolism towards homeostasis, and can play an important role within a global treatment plan.
For more information: "Fundamentals of immunometabolism and implications for health and disease"